How to apply to UCAS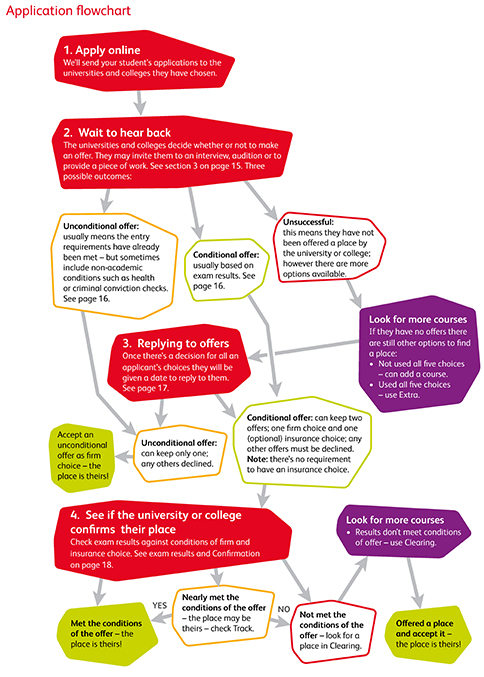 The New UCAS Tariff
Timings of the new UCAS Tariff
The new UCAS Tariff will be used for courses starting from September 2017.
The new UCAS Tariff points will apply to you if you are currently in Year 11 and thinking about applying in 2016/17 to start university from September 2017.
What the new points mean to you
All qualifications that are currently on the UCAS Tariff will continue to attract points under the new system.
The new Tariff points are based on a new approach, using a qualification's size and grades to calculate total Tariff points.
The numbers are much lower, for example an A level grade A* gets 56 points under the new Tariff, in comparison with 140 under the current Tariff.
You'll still need to achieve the same grades at A level, Scottish Advanced Higher, Scottish Higher or BTEC, or in any other qualification you're taking to meet higher education course entry requirements.
The new UCAS Tariff points should not have any impact on your decisions about qualification choices at school or college, or your preparation or application to a higher education course.
The AS is now 40% of an A level – this is more accurate according to qualification regulators.
You may notice that universities and colleges are starting to refer to new UCAS Tariff points from now on, because they know that younger learners start their higher education course research early.
2017 entry courses advertised on the UCAS search tool from May 2016 will refer to the new UCAS Tariff points only.
Speak to your teachers or advisers about your qualifications and university or college entry requirements. They'll know what's right for you and how the system works.
Please see the attached documents below for a more detailed breakdown of what qualifications attract what tariff points.
UCAS Tarriff Table – Current
UCAS Tarriff Table  – 2017
UCAS Little Guide – 2016
UCAS Parent Guide – 2016